What changes an activity to an experience that one will remember for a long time?
teaminprogress is a program provider in the B2B area. We offer our services to events agencies or companies directly. Together we offer team events where actions and active activities are in the foreground. These activities take place in teams and support team work that translates into their day to day activities. The activities take place in special places, whether it is indoor or outdoors. Have a look here to get an overview of all our team building offers.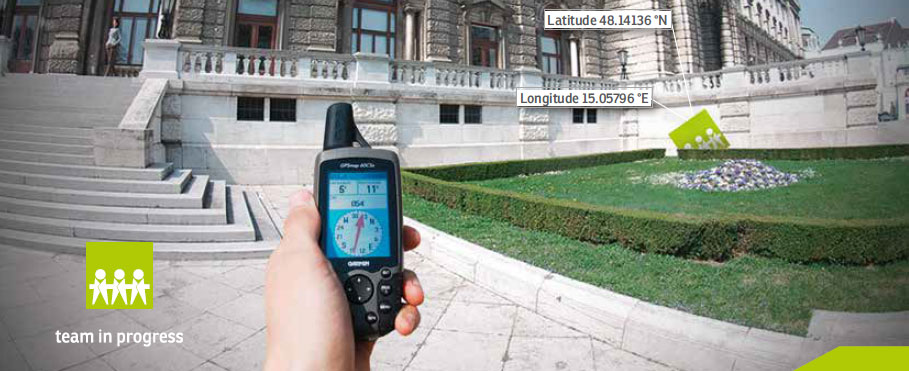 A premium Geocaching experience! Booking at teaminprogress guarantees you well prepared premium Geocaching event.
​Summary: Teams look for well camouflaged containers (Geocaches) along a route using GPS devices. The containers contain tasks or puzzles that the team must solve. Each team looks for their own caches.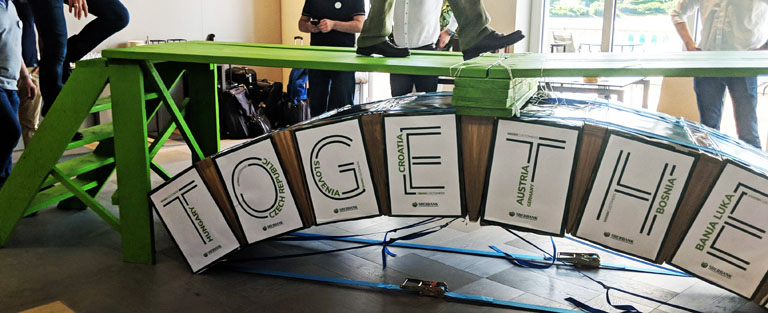 Each team works on cardboard building block. This building block should become stabile enough that everyone can stand on it or that even a golf cart can ride over it. The building blocks can be used as a stage, walkway, catwalk, stage etting or as a ramp. A further variant is an arch bridge that can be crossed. All of the static weight bearing elements are built from cardboard.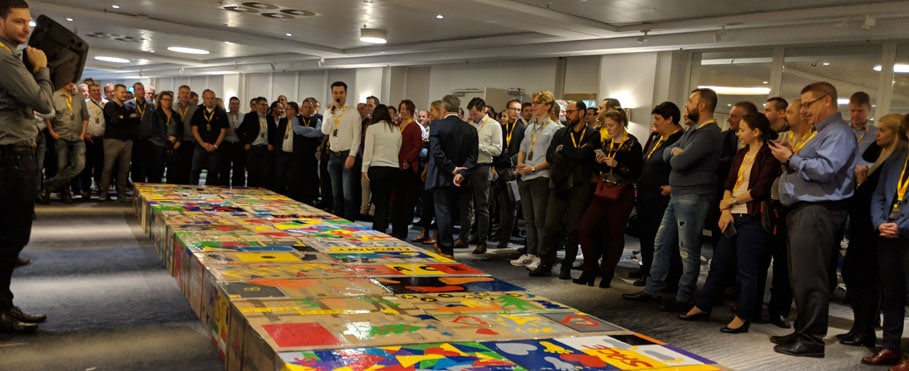 We concentrate on big groups and the topic of team building in big groups and therefor we have many interesting solutions for large team events. Our goal is to exploit the potential of big groups. The goal is that the employees experience how many other people work in the company or on the project so that they feel to be part of the whole.